PIM: The Tangible Benefits
Product Information Management: The Tangible Benefits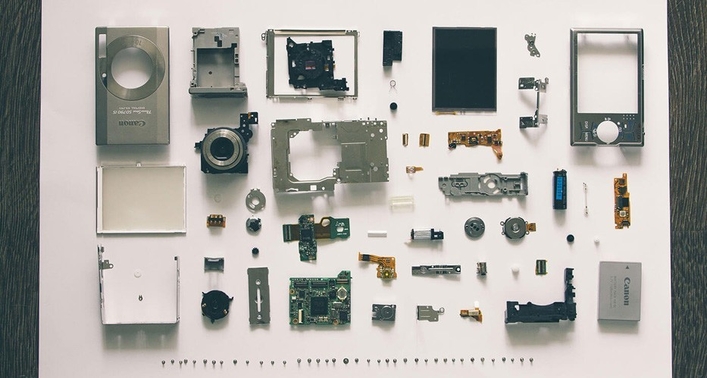 A product information management (PIM) tool is an absolute necessity if your company works with product images in any capacity. Syncing all the product data (that must also categorically be attached to your product images) to the various systems involved in pushing your product out without a PIM tool is, to put it lightly, a headache.
PIM does more than gather and distribute information by retrieving product data from some systems and immediately pushing it out to others. It is also a consistency guarantee, as data does not need to be added anywhere by manually - once it is confirmed, the correct info is automatically pushed out across all channels.
Moreover, Bynder's PIM tool is fully integrated with our other modules. PIM uses our Digital Asset Management module as its foundation, adding to it the ability to view assets from a product-centric perspective (as opposed to purely asset-based). The product creation process can be coordinated and overseen in its entirety through Creative Project Management. Finished product images can be incorporated into predefined print templates using our Web-to-Print module: if you add an image to a template, the product information is automatically attached to that image. Thus, PIM is so much more than a standalone tool - it's the key to effective product information management.
Click below to start a 14 day trial.

Video Transcript (Video removed)
We love information and we love helping clients manage their assets better. This is specifically important when our clients work in ecommerce. And actually the bulk of our clients will do all of their business online. A lot of people will come to us and ask 'Do you have a product information management tool because we think it would work really well with your existing tools.' And so eventually we did!
Our goal when building our own product information management tool was to make sure that it would work well with all the other modules that we have. Additionally we wanted to build a product information management tool that would be very user friendly or as user friendly as any consumer tool.
One of our clients is a fashion company. All the images, text and product information that you can see is fed directly from their brand portal. Our product information management tool allows you to arrange products according to the product rather than the asset. This means that when you select a product you get the corresponding product information to appear alongside it, as well as other related products.
With most of the PIM tools we looked at, we realised that they were too technical, and as a result of that they lost out on usability. So we wanted to avoid that by concentrating on usability. The tool that we created will let you easily maintain all the product data that you have and will allow you to sync that data using api's with your ecommerce website or with any other partners that you are working with. Our project information management system also makes it very easy to share product information with other interested stakeholders.
---
Former Head of Internal Communications