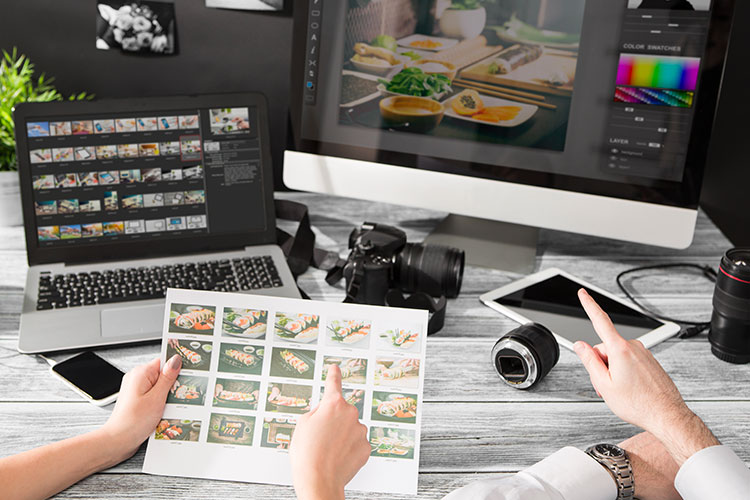 FTP, or File Transfer Protocol, is commonly used by designers, photographers and other types of creatives to transfer large files between servers. Since Bynder fully supports and provides FTP as a method of uploading to your online digital asset management system, we often get asked for recommendations of other quality FTP tools. Here are our top picks.
Fetch Softworks
Fetch Softworks is a full-featured file transfer client exclusively for Mac users. Fetch supports both FTP and sFTP file transfer protocols to ensure compatibility with most internet providers, web-hosting companies, publishers, and more. The Droplet shortcuts and Dashboard widgets make it easy to upload files and track the progress of the upload through the user-friendly interface.
View your files effortlessly on the web using the WebView tool, which also allows users to copy web addresses. Tired of wasting time and energy on monotonous tasks? Simply use the Automator actions and AppleScript recording to automate repetitive tasks. Fetch assures that all your questions and concerns are addressed through their extensive online help support.
Filezilla
For those of you looking for a free FTP solution, FileZilla is what you've been searching for. This open source software is distributed free of charge and provides both clients and a server. Easy to use, this cross-platform FTP, FTPS and sFTP client has numerous features. Unlike other FTP solutions, FileZilla is not exclusive to Mac or PC users but is able to run on Windows, Linux, Mac OS and more. Not to mention that it is available in many different languages.
Stay on task and organized with FileZilla's powerful site manager, transfer queue, bookmarks and filename filter. For files larger than 4GB, this FTP solution supports the resume and transfer of those large files.
AceFTP 3 Pro
Whether you're a novice or a tech savvy professional, AceFTP 3 Pro is a FTP client software solution for everyone. Securely transfer your files with the ease and efficiency that AceFTP Pro provides. There is no question that your files will be secure with the software's password protection and SSL security protocol integration features. The familiar Windows XP-style interface and the dual-plane interface make AceFTP 3 Pro easy to navigate.
File transferring has never been easier as this software allows users to execute multiple file transfers simultaneously, conduct server-to-server file transfers, resume interrupted transfers, open numerous FTP sites concurrently, and much more.
Flash FXP
For Windows users, FlashFXP may just be what you are looking for. Make file transfers easier with FlashFXP as it allows you to transfer files between other local computers running a FTP server, via the Internet, or between two servers using site-to-site transfers.
Some of the benefits of FlashFXP include the multi-language support, internal text editor for quick edits, internal schedule and site states to keep track of all uploads as well as downloads among many other features. FlashFXP makes this FTP solution simple to use through the FTP only and FXP views, advances queue control, enhanced drag and drop functionality, and the folder bookmarks.
CoffeeCup
If you're looking for a simple FTP solution without the frills and unnecessary features, then CoffeeCup is for you. This FTP solution is a simple and reliable way to transfer your files, and the best part is its free!
Simply upload files by dragging and dropping them from your computer to your server. Due to the set up on multiple server profiles you are able to transfer your files in binary, ASCII, or auto mode. Keep your files organized using the Combo Bookmarks, which allow users save the local and remote folder. This FTP solution also makes it possible for users to pull them both folders up at the same times. CoffeeCup's direct FTP also makes it possible to make changes directly on your server to save you time and energy.
If you are looking for a complete desktop image management solution with built-in FTP, put the "wow" back in your creative by mastering creative workflow with Bynder Creative Project Management.